Full Turnover Cleaning Service for your Vacation Rental Property

Cleaning service that's QUICK, EFFICIENT, and THOROUGH

(We are able to accommodate to any home rental platform, online or independent)

PRIVATE HOMES

SUMMER HOMES
SECOND HOMES


PROPERTY MANAGEMENT COMPANIES

VACATION RENTAL BY OWNERS (VRBO)
HOME AWAY

We offer a true Full Service Turnover Cleaning

WE ARE YOUR EYES AND EARS ON THE GROUND

Replenish Supplies


Our cleaners can replace and replenish whatever paper goods your vacation rental is in need of.


Concierge Serivces


We can provide meet & greet services and key delivery for arriving guests if you are unable to.


Laundry Service


All necessary linens and towels will be washed and ready to go for your incoming guests.

Vacation Rental Home Cleaning
A vacation rental home cleaning differs greatly from our standard or deep cleanings. Our cleaning service is a top to bottom cleaning that will ensure your guests leave 5 star reviews. We perform what we call a "SPEED DEEP CLEANING" that takes care of all traditional cleaning services along with the additional of deep cleaning tasks such as cleaning inside the refrigerator, oven and microwaves when necessary.


Additional Services
Concierge Service - Would you like to continue operating your vacation rental, even when away from home? We can help. If you're unable to meet with guests STAYAWAY can assist with that. We can provide key delivery and give the special instructions on the home, giving you the to continue on without the need to worry about keeping in constant contact with guests.

Online Listing Assistance - With a website such as Airbnb or VRBO, messages from potential guests can pile up quickly. If you are trapped at work or traveling without dependable WiFi, STAYAWAY can help. This could include messaging guests, updating pricing calender's, and general upkeep to make sure your page stays current.

Guest Hospitality Services - Guest services include the extra touches that ensure you are impressing guests even when you are away. From mints on the pillows to hand written notes, request this extra service and your guests will be sure to leave 5 star reviews. Spacer Spacer Spacer

Laundry Service (towels/linens) - At your request a general cleaning can also including the laundering of all necessary linens and towels. This means your summer home will be ready upon arrival or your rental property will have the ability to host multiple guests without ever setting foot on the property.

Trash Removal - We are able to provide light trash removal thereby solving the potential headache of garbage piling up prior to guests arrival.

Damage Inspection - Upon arriving at the property our first task is to perform a detailed walk-through of the property to ensure there is no damage to the home or broken items. If there is, we immediately notify you and proceed with the cleaning service.


The rental property we manage which maintains an overall rating of 4.8 out 5 stars.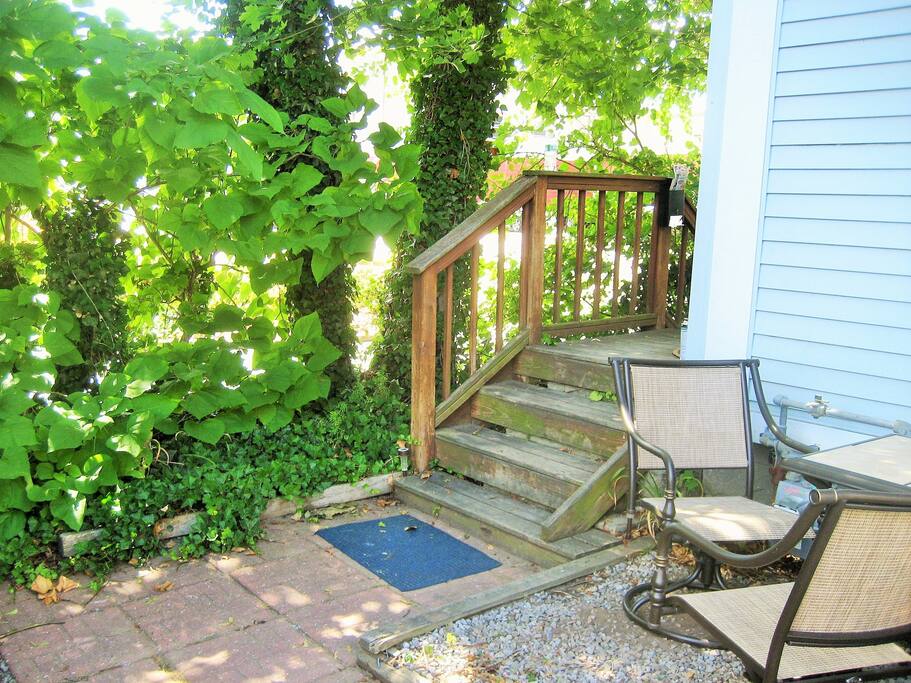 Cozy loft in Patchogue near beach/LIRR/Fire Island
Patchogue, NY, United States
Fully equipped, private 2nd floor apartment in Patchogue Village, home to 30+ restaurants, an art gallery and theater among other things. Patchogue is known as the gateway to Fire Island with the f...